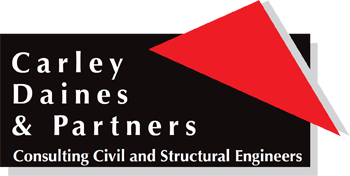 This well established Structural Engineering partnership finds its roots dating back to 1982, over 30 years ago.
Based in Manchester, this firm has many established clients, strands of income and benefits from a lot of referral work.
The business currently employs 4 permanent staff in addition to contracting well established professional structural engineers. The work involves handling the many aspects of structural, civil and commercial work, all requiring professional expertise and civil engineering advice, drawings, specs, etc to its many clients.
Our dedicated staff are well versed in producing structural calculations and CAD drawings to the highest specification.
Carley Daines has been responsible for the structural design of many major buildings in structural steel, reinforced concrete, load-bearing masonry and structural timber. We have inspected in excess of 10,000 individual buildings.
We are frequently asked to provide expert evidence in litigation matters and often attend court as an Expert Witness.
Much of the work that the firm handles comes from housing associations, major contractors, architects, often directly for them and frequently from referrals to other clients. In addition work is acquired from private clients, councils, ALMOS, general contractors and house builders.
The business is also on two housing association frameworks.
Clients include:
Housing
ADACTUS HOUSING
GREAT PLACES HOUSING GROUP
IRWELL VALLEY HA
WULVERN HOUSING
ST VINCENTS HA
RIVERSIDE HA
EQUITY HOUSING
EASTLANDS HOMES
REGENDA GROUP
PLUS DANE
ROCHDALE BOROUGH WIDE HOUSING
CONTOUR HOUSING
WIRRAL PARTNERSHIP HOMES
COMMUNITY GATEWAY HOUSING
Construction
BARRATT MANCHESTER
CASEY GROUP
GEORGE WIMPEY HOMES
SEDDON CONSTRUCTION LIMITED
KIER LIVING
CROSBY HOMES
BALFOUR BEATTY LIVING PLACES
CRUDEN CONSTRUCTION LTD
WAINHOMES
Commerce
CIC GROUP
NCP
UNITED UTILITIES
NXP STOCKPORT
EDBRO PLC
CUNNINGHAM LINDSEY INTERNATIONAL
HML GUTHRIE
VINYL COMPOUNDS LTD
HUGHES SAFETY SHOWERS
Sport / Leisure
MANCHESTER UNITED FC
LIVERPOOL FC
BOLTON WANDERERS FC
DE VERE HOTELS
BOLTON GOLF CLUB
Local Government
MANCHESTER CITY COUNCIL
SALFORD CITY COUNCIL
BOLTON COUNCIL
CHESHIRE WEST & CHESTER COUNCIL
BOLTON PRIMARY CARE HEALTH TRUST