Consulting Civil and Structural Engineers Designing & Engineering the Future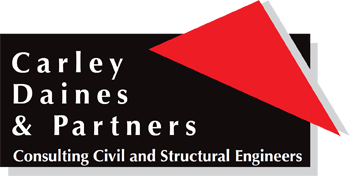 Carley Daines & Partners is a long established structural consultancy with over 30 years of experience in major structural design.
We combine sound structural principles with a keen commercial awareness of the client's needs in housing, commerce finance and industry.
This Structural Engineering practice has vast experience in major structural design, highway and drainage design, ground investigation and contaminated land re-instatement. The firm also undertakes a large number of Structural Engineers Reports that are frequently requested at a time of property sale.